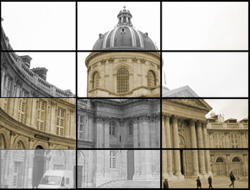 A litigation attorney practicing before the courts for nearly eleven years, Carol Billie Oshana has displayed passionate advocacy on behalf of her clients. Concentrating in employment law, general civil litigation, and real estate, Ms. Oshana is a lawyer who has won numerous cases on behalf of her clients and has negotiated six-figure settlements that have compensated her clients to their satisfaction. She also won a full reversal before the 7th Circuit, enabling her client to pursue her claim before a jury. (Download Opinion)
Ms. Oshana has argued the law before the Federal District Courts, the Circuit Courts, the Illinois Appellate Courts, the Illinois Human Rights Commission, the Chicago Commission on Human Relations, National Labor Relations Board and the Illinois Education Labor Relations Board. Her persistent and aggressive advocacy has earned her a reputation as a strong advocate who cares about the well-being of her clients. Carol Oshana is proud to have partnered with Heather Blaise, an aggressive commercial litigation, family law, and bankruptcy attorney with excellent credentials and experience.
If you have any questions or want to discuss a legal issue, please contact Ms. Oshana at 312-404-8390 or email her at oshanalaw@yahoo.com.